Project House Renovation
1/15/2017
The sheet rock is up and the wood floors are in ... we're prepping for kitchen cabinets now!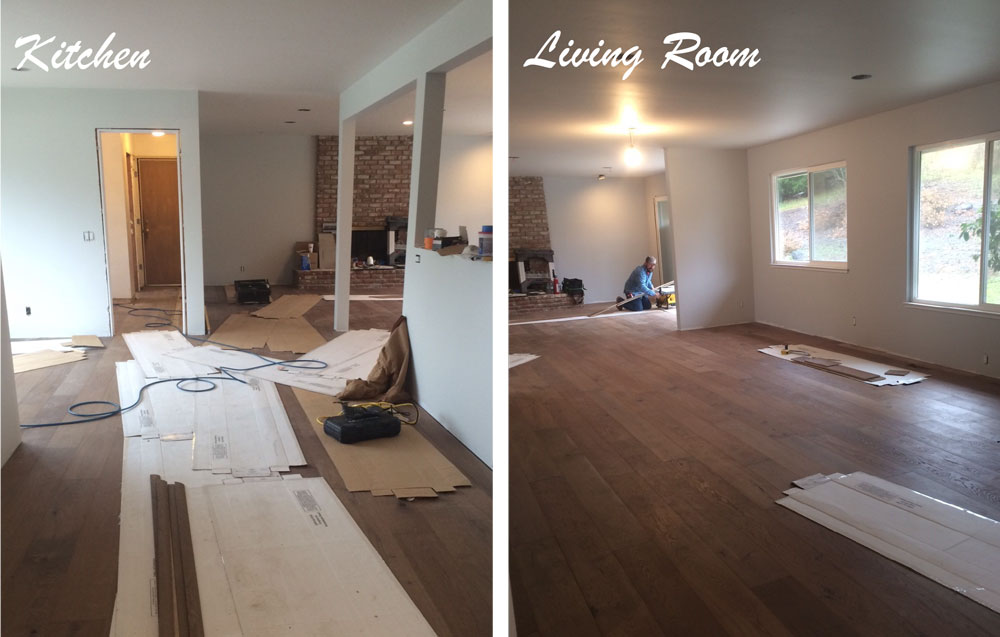 ---
1/6/17
Choosing finishes can be so overwhelming. There are so many options out there! Hardwood floors, back-splash tile, paint colors, and the list goes on. We're taking it one step at a time, and keeping the palette modern yet neutral.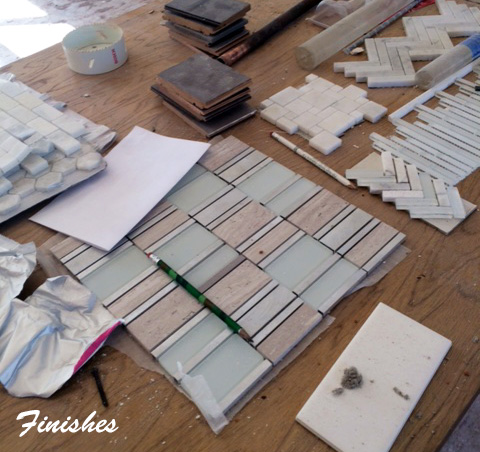 ---
12/16/2016
And the fun begins! The house has been completely gutted, and we're now in the process of updating the plumbing and electrical throughout the house. Below are some pictures of the primping in progress.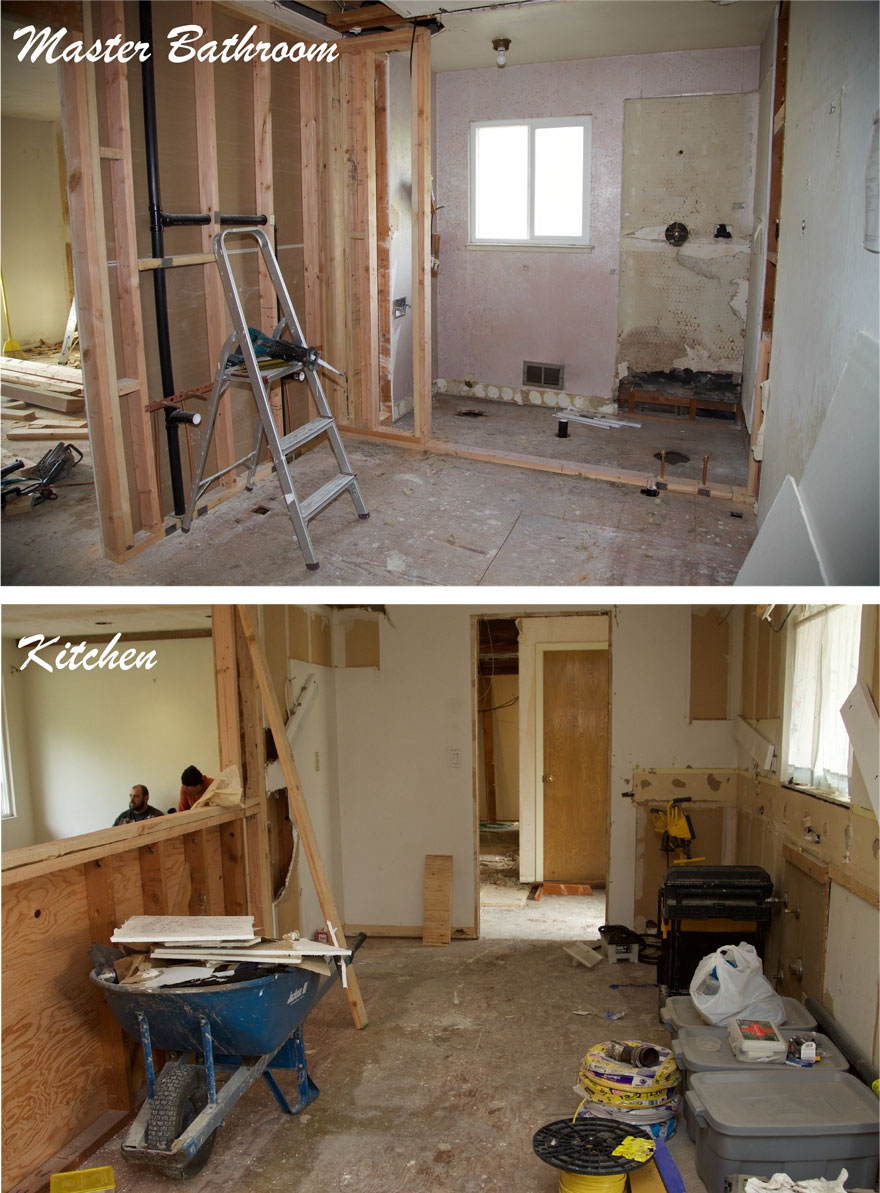 ---
11/15/16
Before we get started on the demo, some before photos to mark the occasion.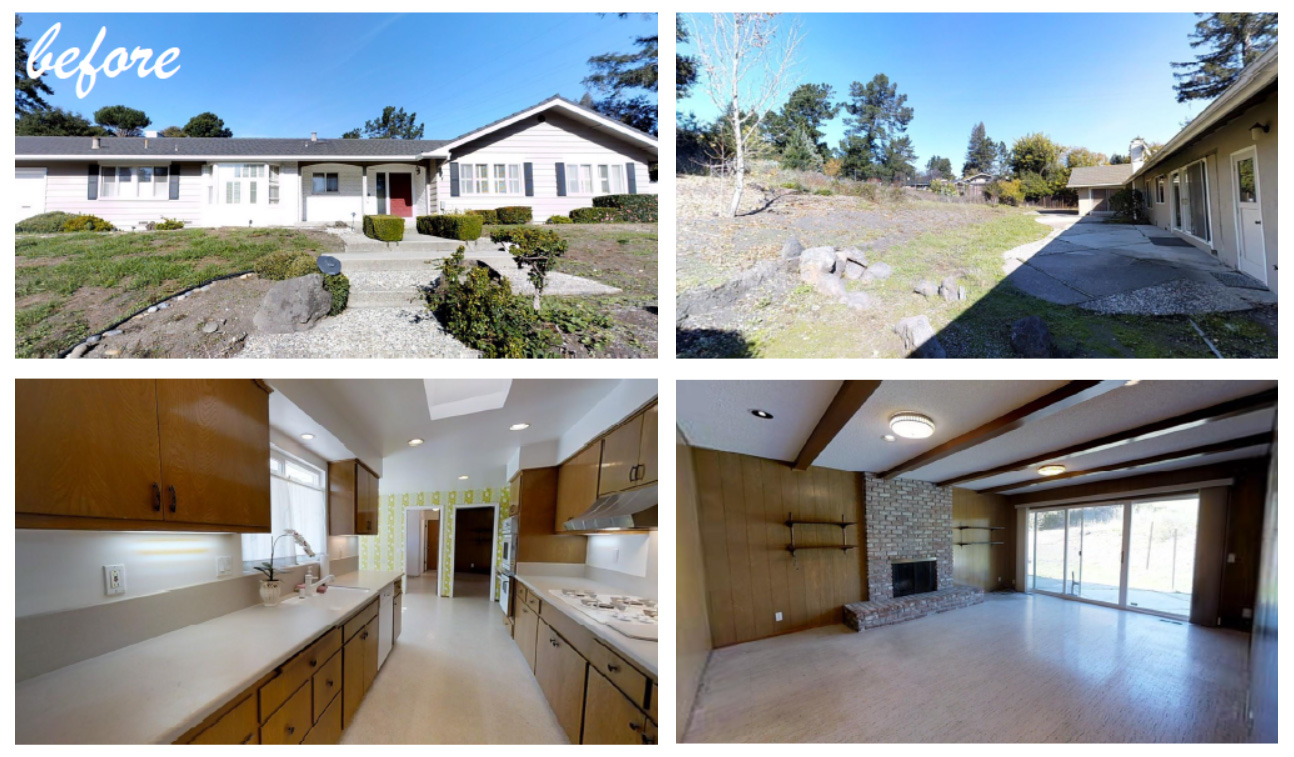 ---
10/20/16
I am super excited to share news about our latest business venture!
In October (and over the next few months), I am jumping with both feet into the updating of a Moraga ranch home that will soon be for sale.
This house is in a great neighborhood and has great bones, with 4 Bedrooms, 2.5 baths, and 2300+ square feet on a nice flat lot – that's always a good place to start!
The original owner understands that if the home is updated, it will sell for far more than it would if sold in current condition. He knows that he has a great asset, with even greater potential, though he lacks the capital, design and construction resources to get the job done.
Of course, this is where The Olsen Team comes in. We have the vision, the money, the knowledge and the resources to help modernize the house before it gets to market. Accordingly, we have partnered with the owner – he supplies the house, and we supply the improvement.
The trickiest parts of this business are:
Finding a place for the owner to live (there is no living through this remodel).
-Extra Detail- We just sold a Lafayette duplex, and negotiated a
6-month lease for a clean 2 bedroom, 1 bath home.
Agreeing on the fair value of the home as it stands, so we have a starting point to determine how to share in the gains created.
Finding a smart contractor to provide permits, insurance and accountability.
With all of these challenges now solved, we are off to the races! We will invite you to visit when the work is complete, and would certainly be happy to share our progress.